WELCOME TO QINYUAN
HEBEI QINYUAN NEW MATERIAL TECHNOLOGY CO., LTD.



Hebei Qinyuan New Material Technology Co., Ltd is a leading manufacturer, supplier and distributor of graphite and carbon materials in North China since 2006. Hebei Qinyuan new material technology co.,ltd grew out of the Linzhang county molong carbon co.,ltd. which located in carbon base in North China, Linzhang County, Hebei Province.Our main products are diameter

100mm-700mm

RP/HP/UHP

graphite electrodes and relative carbon products, o

ur products are widely used in metallurgy & smelting industries.

Most of products

exported to

Iran, South Korea, India, Russia,Turkey,

Kazakhstan etc..

good quality had passed ISO9001 quality management system certification.
In 2018, our company invested 250 million yuan in Jilin Songjiang Carbon Co., Ltd. and reached an associate agreement,Songjiang Carbon officially became the production base of Molong Carbon Co., Ltd. The Songjiang Carbon Sales Office was set up at Molong Carbon Co., Ltd.




Product Application
Graphite electrodes are used mainly in ladle furnaces, electric-arc furnace steelmaking, Yellow phosphorus furnace , Industrial silicon furnace or melting copper. They are presently the only products available that have the high levels of electrical conductivity and the capability of sustaining the extremely high levels of heat generated in this demanding environment. High Quality Needle Coke in HP&UHP graphite electrode, ensure the electrode application is perfect. Graphite electrodes are also used to refine steel in ladle furnaces and in other smelting processes.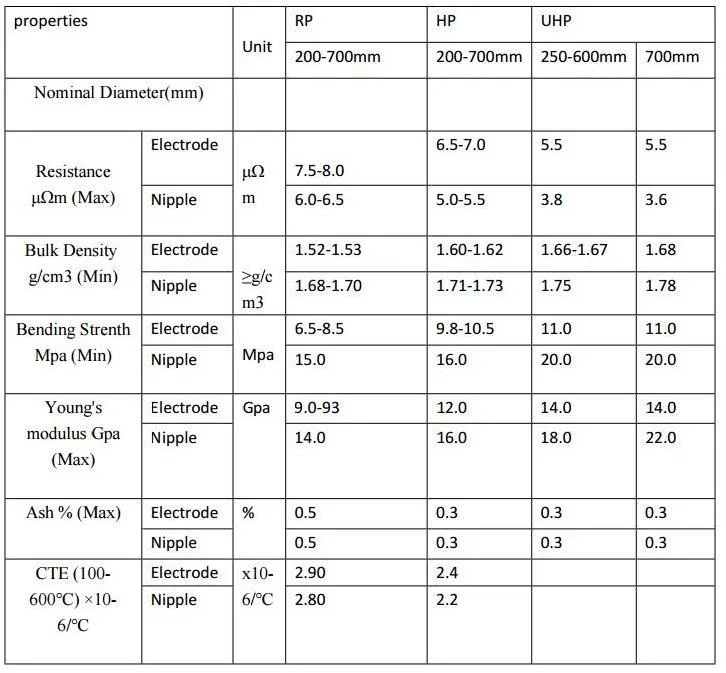 Artificial graphite electrode is made of high-quality low ash materials, such as petroleum coke, needle coke and coal pitch. after calcining, burdening, kneading, forming, baking and pressure impregnation, graphitization and then precision machined with professional CNC machining. such of the products own characteristics with low resistivity, good electrical conductivity ,low ash, compact structure, good anti oxidation and high mechanical strength, so it is the best conductive material for electric arc furnace and smelting furnace.
Certifications



Production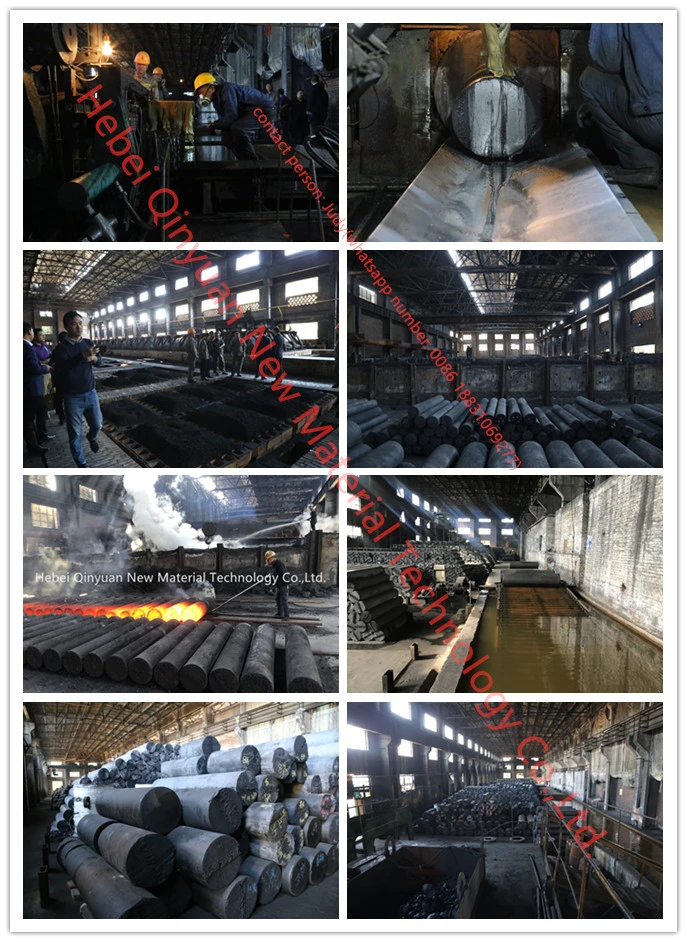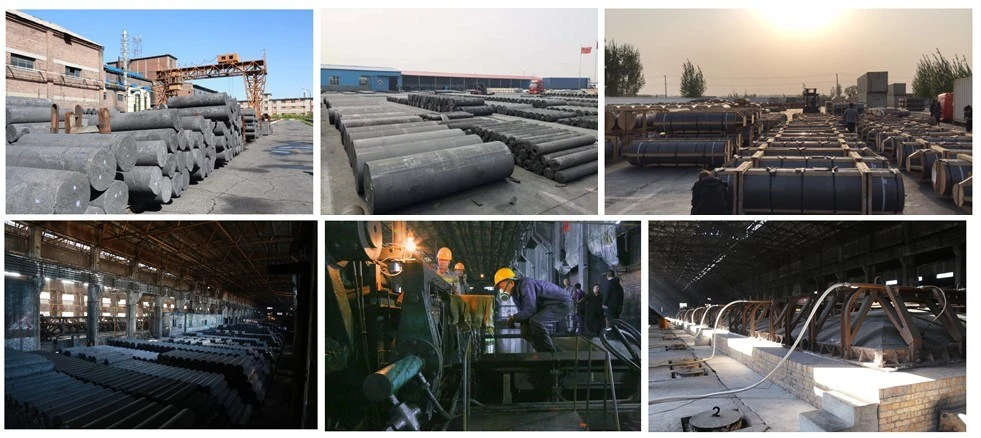 Packing & Delivery

Standard packing,packing with wooden pallet,safety for shipping.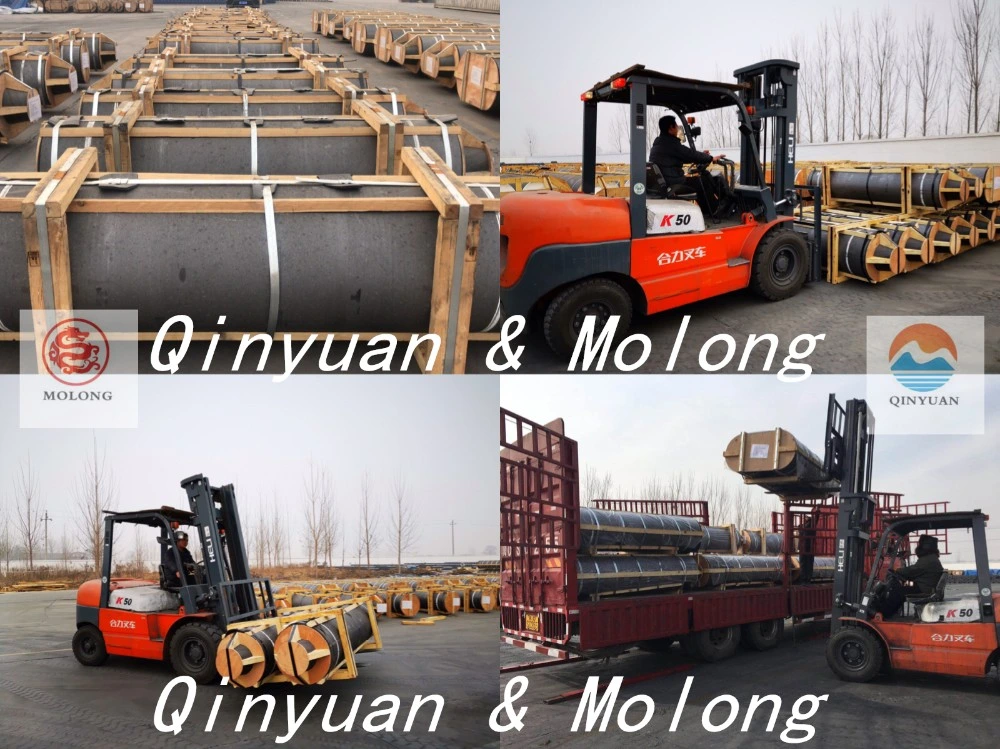 Customer visiting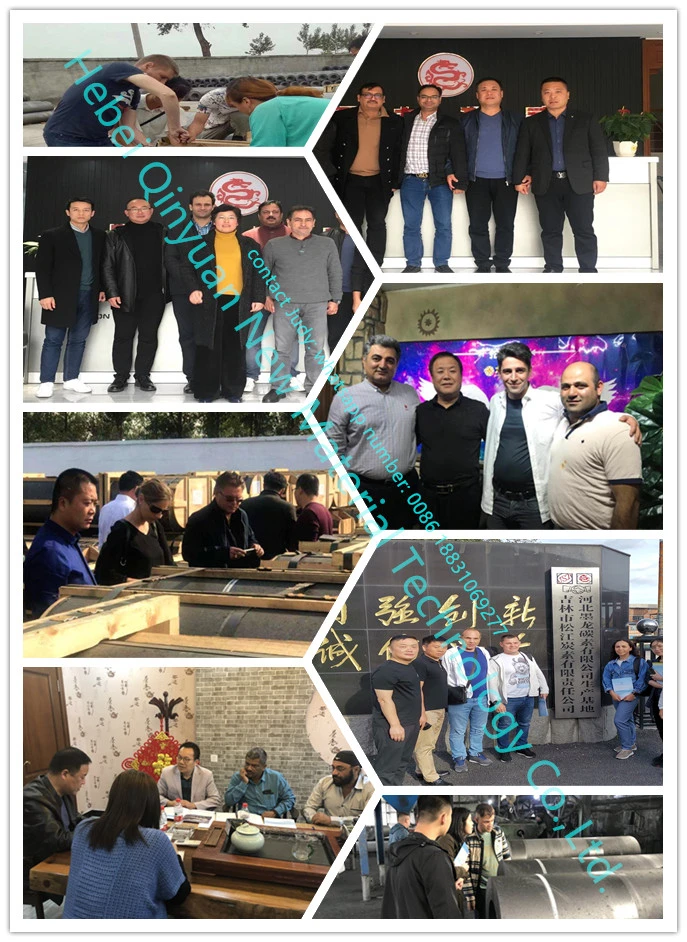 Contact