Grade of Molded Graphite Blank


Model


Grain Size


Apparent Density

Specific Resistance
Flexual
Strength
Compressive Strength
Thermal Conductivity
Shore Hardness
Elasticity Modulus

Porosity

Ash
μm
g/cm³
u Ω.m
MPA
MPA
W/m.K

HSD

Gpa
%
PPM


M-1


11-13

1.50

12-15

15

30
80
30
6
22

500


M-2


11-13

1.68
9-13
20
42
95
35
8
18

500


M-3

11-13
1.80
8-10
13-16
30
65
120
45
9.5
13
500

Grade of Isostatic Graphite Blank


WX-4

13-15
1.73
10-13
38
65
120
42
9
17
500

WX-5

13-15
1.85
8-10
48
85
139
48
11.8
13
500

WX-7

8-10
1.81
11-13
48
115
85-110
68
11
12
500

WX-8

8-10
1.90
11-13
55
135
85-110
70
12
11
500

Our products are mainly v
ibration medium-grain
Graph
ite, Molded and Isostatic Fine-grain Graphite, Machining parts, Graphite Electrods, Petroleum Coke, CPC etc.
The biggest sizes are up to 370x600x3200mm (14x23x125 inch) and Dia. 2100x370mm (dia. 82x14 inch). We also can develop special sizes and grades as individual solutions for the specific requirements of customers. At the same time, we have good graphite-machining capabilities and can supply precision machined parts.
Graphite materials have good resistance to thermal shock, oxidation and corrosion, and have suitable resistivity and homogenous structure. They can deal with the most demanding environments and have been used extensively in industries like solar, foundry, chemicals, electronics, ferrous metals, high-temp. processing, ceramics and refractory. The specific applications include:
1.Crucibles 2.Casting Molds 3.Heat Shields and Covers for Pulling of Monocrystalline Silicon
4.Channels 5.Parts for Heat Exchangers 6.Susceptors for Induction Furnaces
7.Furnace Linings 8.Head Electrodes for Acheson Furnace 9.Anodes for Metals Electrolysis
10.Boats and Trays for Sintering 11.Resistance Heating Elements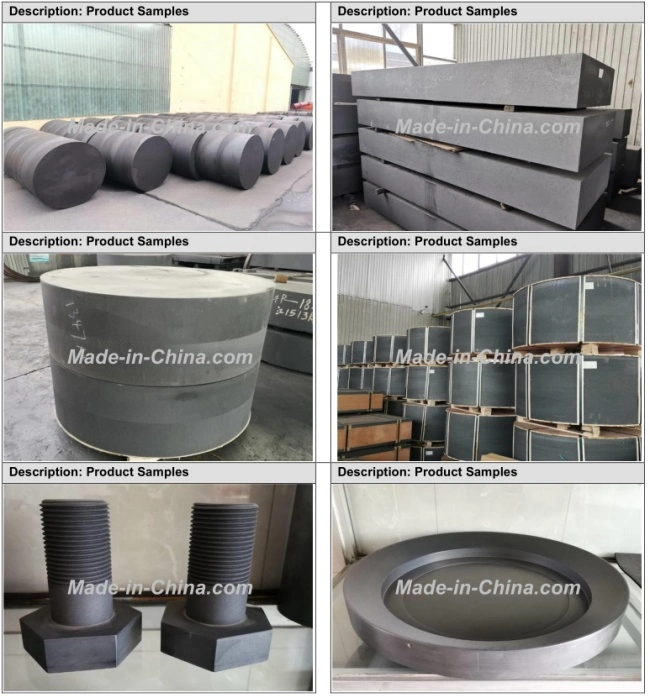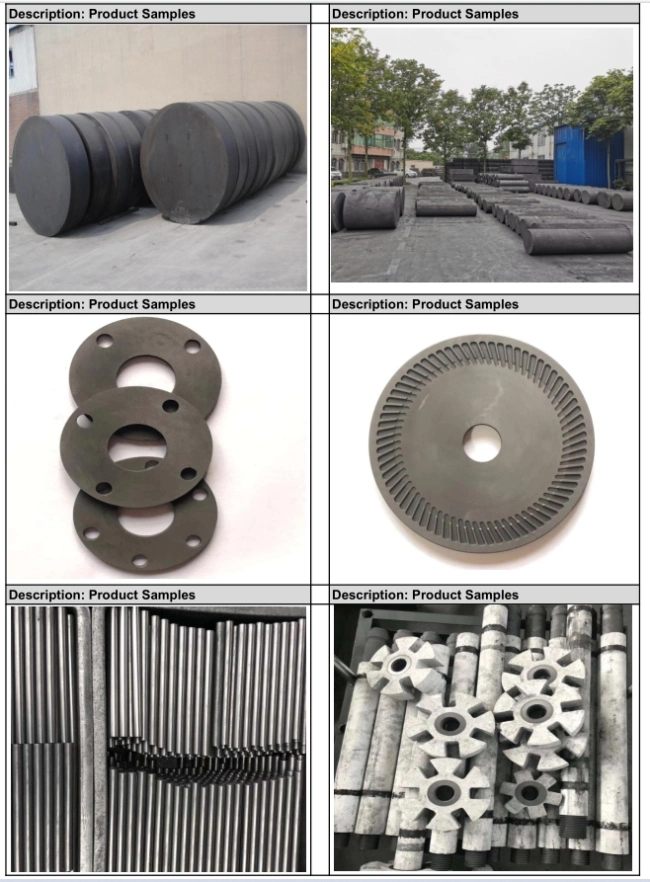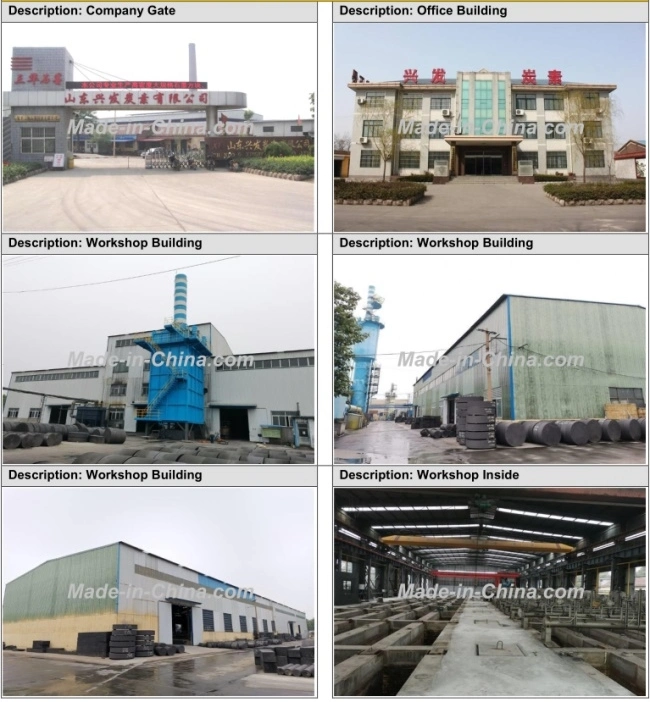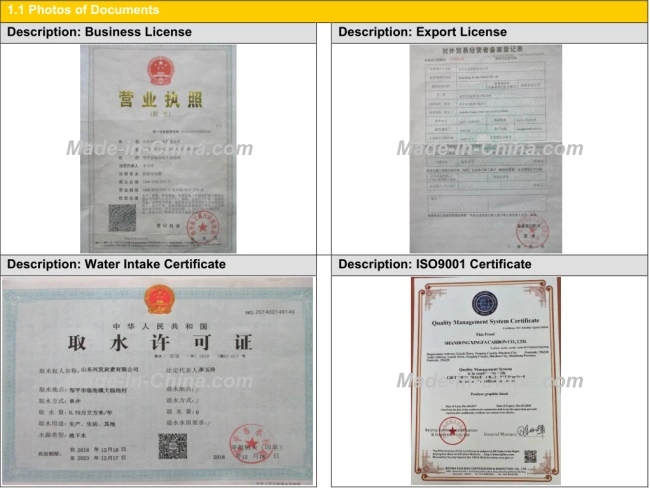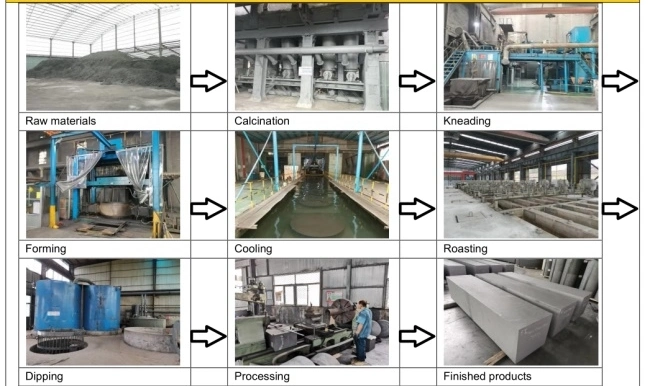 We are a manufacturer with 125 employees; it was established in 1996,

deal in graphite products near 20 years, annual capacity is about 10,000tons/year,

located
in Binzhou, Shandong, China. Nearby Qingdao port, has convenient transportation. The workshops occupy an area of 28,000 square meters.

The company has passed ISO9001 and SGS certificate. We have

independent international trade departments,

have successful foreign trading experience in Europe, North America and South Asia for many years.
Integrity is the basic principles of a man, also for a company. We have good reputation in the market. We keep our promise and never cheat.

An email or a phone call I will not let you down. Waitting for your contact.