Graphite Crucible For Melting Metal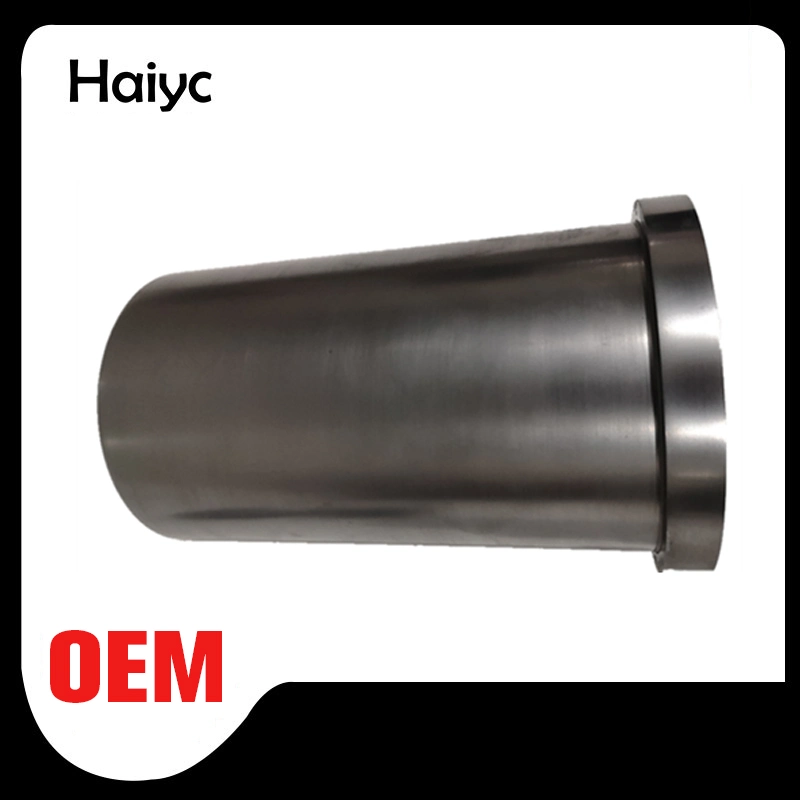 Material 1
0.8mm fine structure

leaching

Two leaching

project

unit

Ensure that the value

Typical values

Ensure that the value

Typical values

granularity

mm

0.8

0.8

0.8

0.8

Body densely

g/cm

3

≥1.70

1.73

≥1.72

1.76

The resistivity

μΩ.m

≤8.5

7.5

≤8.0

7

Workers folding strength

MPa

≥10.0

11

≥12.0

12.5

The compressive strength

MPa

≥24.0

27

≥31.0

34

Thermal conductivity

W/(m.k)

≥120

150

≥130

160

Coefficient of thermal expansion C.T.E.(to 100C)

10

-6

/K

≤2.5

2.2

≤2.5

2.1

ash

%

≤0.3

0.09

≤0.3

0.09
Material 2
High purity graphite

project

unit

A dip two roasting

Two leaching three roasting

Three four baked

granularity

mesh

≤325 mesh

≤325 mesh

≤325 mesh

Body densely

g/cm

3

≥1.68

≥1.78

≥1.85

The resistivity

μΩ.m

≤14

≤14

≤13

Workers folding strength

MPa

≥25

≥40

≥45

The compressive strength

MPa

≥50

≥60(75)

≥60(85)

ash

%

≤0.15

≤0.1

≤0.05
Material 3
Domestic isostatic graphite

project

unit

Body densely

g/cm

3

1.8-1.85

The resistivity

μΩ.m

≤15

Workers folding strength

MPa

≥40

The compressive strength

MPa

≥85

Shore hardness

HSD

≥65

Coefficient of thermal expansion C.T.E.(to 100C)

10-6/K

4.0-5.2

Modulus of elasticity

Gpa

10-12.5

ash

%

≤0.03%
The graphite crucible gives priority to high-purity materials, and the isostatic pressure materials and 0.8mm materials can be recommended according to the specific type of smelting metal and specific working conditions.It is mostly used with induction furnace.
Graphite crucibles are widely used in nonferrous metal and precious metal industry, industrial furnace industry, mold industry, glass industry, rare earth industry, photovoltaic industry, laboratory analysis industry and other industrial fields.
| | |
| --- | --- |
| Product Name | Graphite Crucible |
| Material | High Purity Graphite Material |
| Size and Shapte | Customized |
| Value-added Service | Experienced senior engineers to offer reliable solutions for optimal cost performance. |
| Equipment | CNC lathes, milling machines and other advanced production equipment for both small and large graphite parts. |
| Advantages | Good Chemical stability; Uniform structure; Good thermal conductivity; High Stability. |
| After-sales Service | Yes. |
| Technical Support | Yes. We are glad to have more technical aspect communication in order to improve your purchasing cost efficiency. |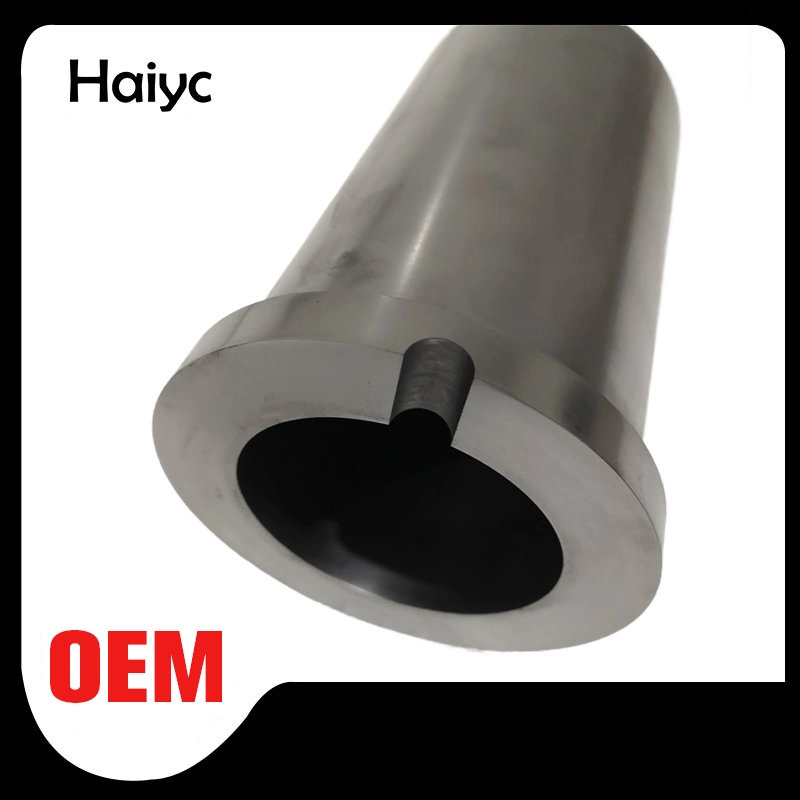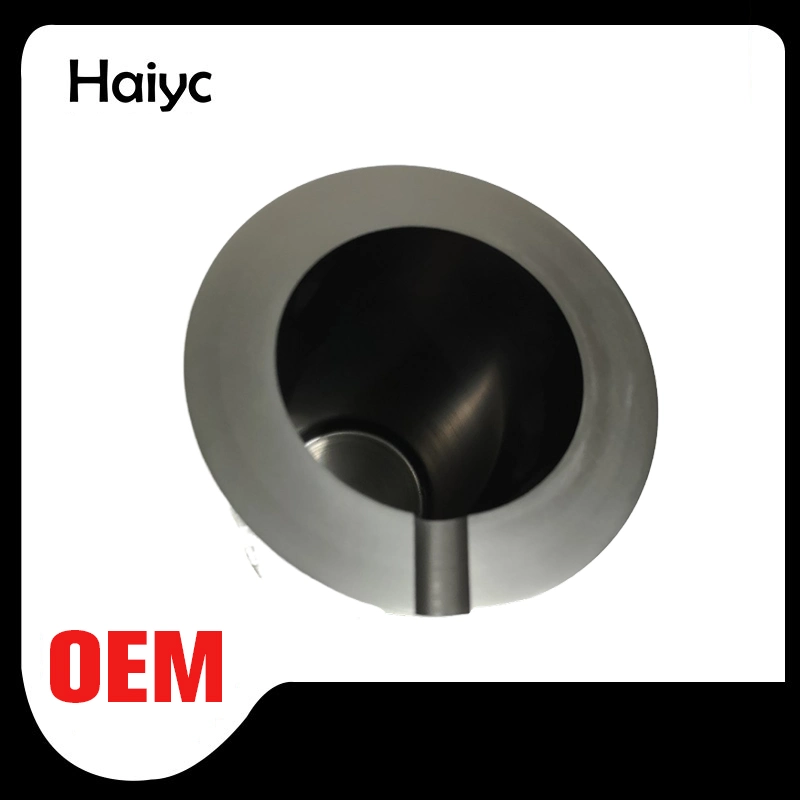 1. Thermal stability: According to the service conditions of graphite crucible hot and cold, special design is carried out to ensure the reliability of product quality.Graphite crucible performance:
2. Erosion resistance: Uniform and fine matrix design delays the erosion degree of crucible.
3. Impact resistance: The graphite crucible can withstand very high thermal impact strength, so any processing can be safely carried out.
4. Acid resistance: The addition of special materials significantly improves the quality of crucible, has excellent performance in acid resistance index, and greatly extends the service life of graphite crucible.
5. High thermal conductivity: High content of fixed carbon ensures good thermal conductivity, reduces dissolution time, and significantly reduces oil consumption or other energy consumption.
6. Control of metal pollution: Strict control of material composition ensures that the graphite crucible has no pollution to metal during dissolution.
7. Quality stability: The production technology and quality assurance system of the high-pressure forming method fully guarantee the quality stability., and please inform us of the working conditions of the products you need. We will choose appropriate materials for you and provide you with satisfactory products and services.
Crucible product Instructions:
1. Graphite crucible must be placed in a dry place or on a wooden frame.
2. Handle with care when handling, no shaking is allowed.
3. Before use, it shall be heated to bake in the drying equipment or beside the furnace with the temperature rising to 500ºC.
4. The crucible shall be placed below the surface of the furnace mouth to prevent the furnace cover from wearing on the top of the crucible.
5. During feeding, the crucible should be dissolved according to the amount of crucible. Too much feeding and too tight feeding should be avoided to avoid expansion of crucible.
6, crucible tools and crucible should conform to the shape of crucible, clip part to avoid partial stress damage crucible.
7. Tap gently to avoid damaging the crucible when removing the dissolved slag and sticking coke on the inner and outer walls of the crucible.
8. Proper distance should be kept between the crucible and the furnace wall, and the crucible should be placed in the center of the furnace.
9. Excessive use of combustibles and additives will reduce the crucible's service life.
10. Rotating the crucible once a week during use can prolong its service life.
11. Avoid strong oxidation flame spraying crucible side and bottom mound.