High Performance Graphite Crucible For Melting
1.High pure graphite crucible is widely used to melt jewerly,copper and brass in induction machine. It can be heated very fast. It has good conductivity.
2.Application in induction furnace machine(using temperature commonly 1150ºC-1500ºC)
1. Non-ferrous metal casting , Mainly used in casting copper, brass, bronze , gold or sliver smelting ,Aluminium smelting ,etc
Physical Properties:
Characteristic

Metric Unite

English Unite

Bulk Density

g/cm3

1.75-1.90

Lbs/ft3

110-119

Porosity

%

10-15

%

10-15

Flexural Strength

Mpa

30-40

Psi

4350-5800

Compressive Strength

Mpa

60-80

psi

8700-11600

Ash Content

%

0.1

%

0.1
Graphite melting Crucible
1. Good thermal stability, considering sudden heat and cold working condition, we apply special raw materials.
2. Impact resistance: Graphite crucible can withstand strong heat impact, therefore your can use it for any workmanship process.
3. Good thermal conductivity: Due to its high thermal conductivity, you can shorten melting time, saving energy.
4. Ash content is less than 300pp, melting metal can not be polluted during melting process.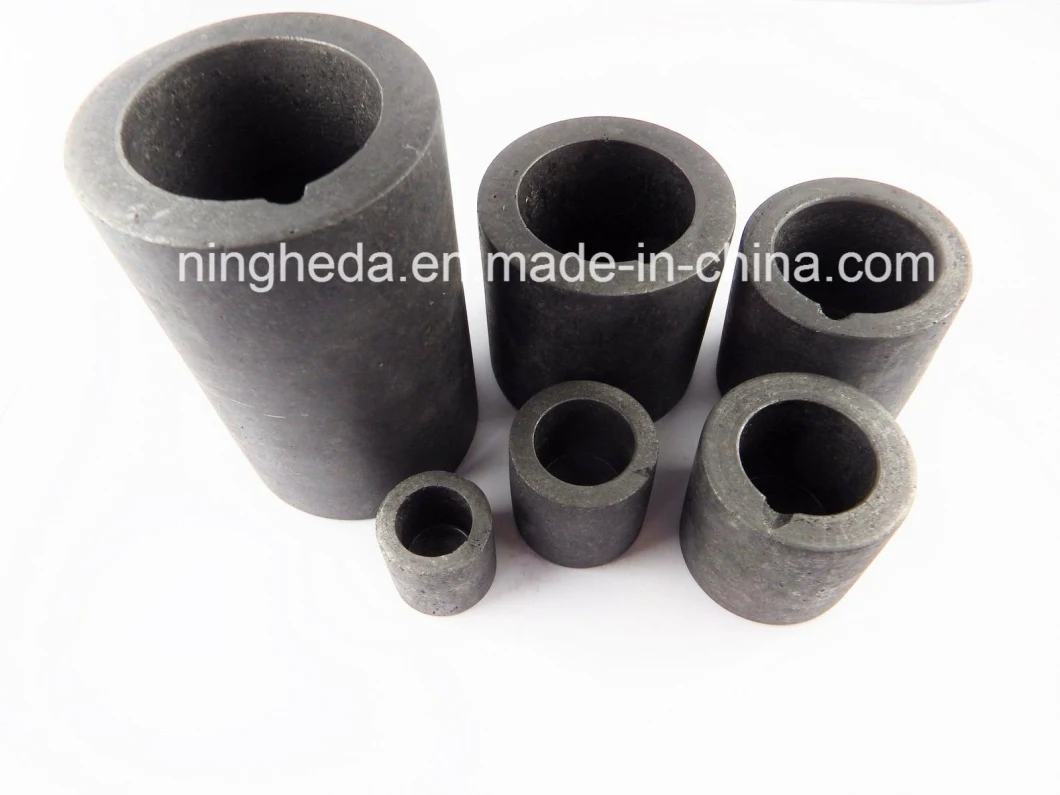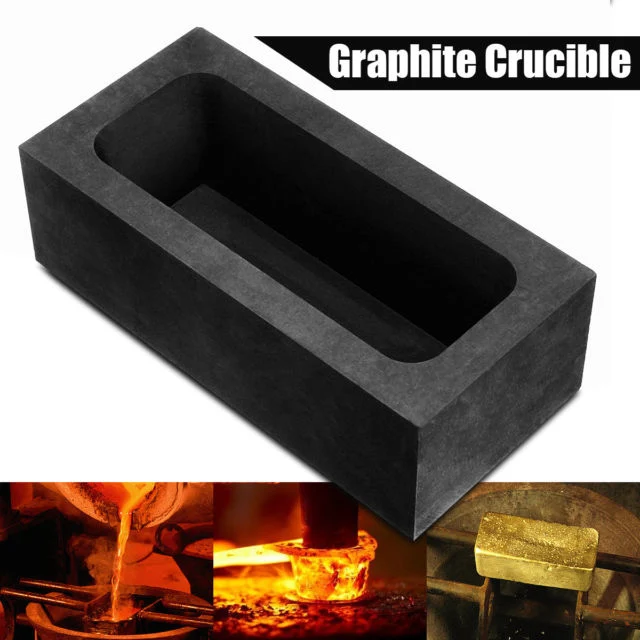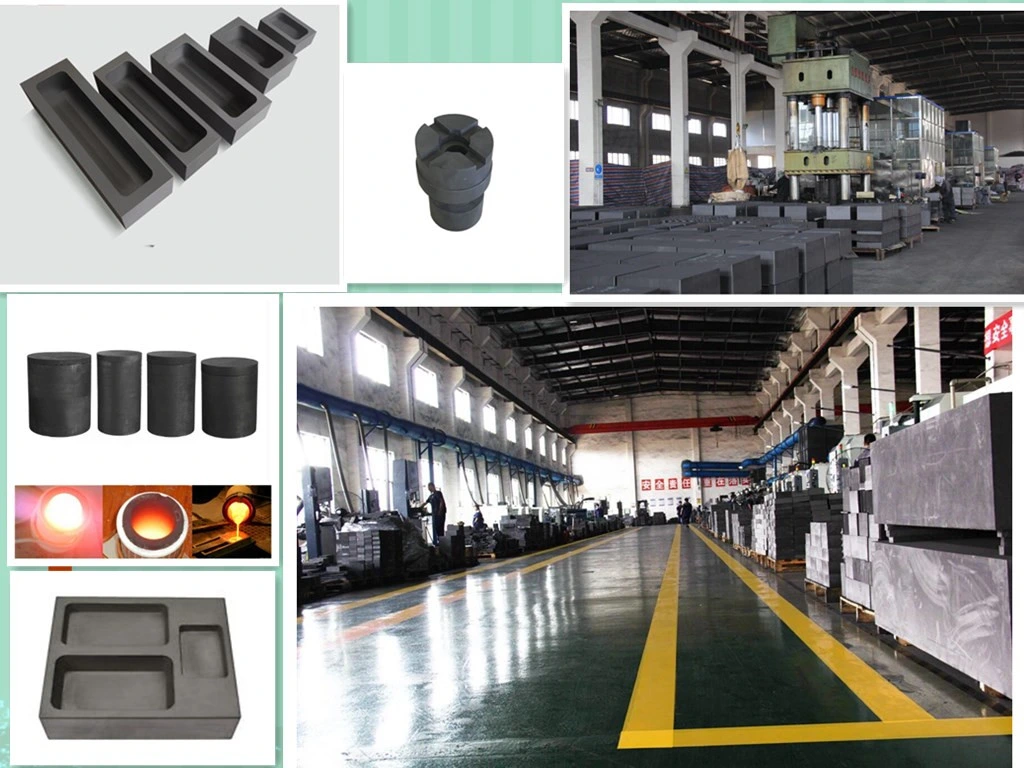 Refractory Graphite boat mould for Melting Casting