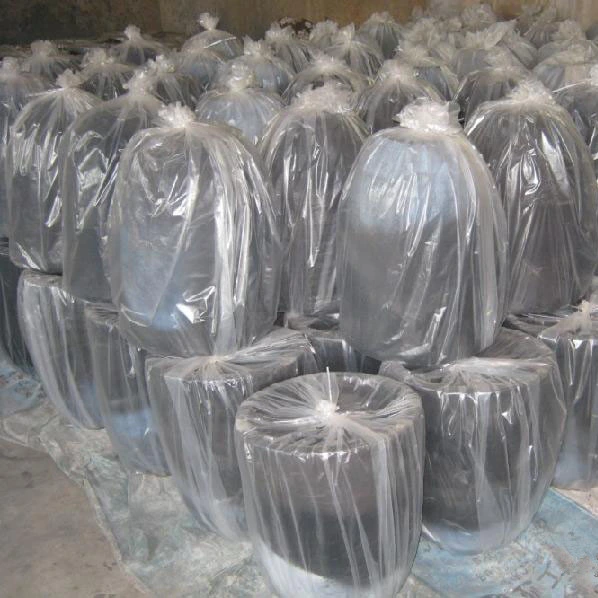 Packaging
PE bag inside outer carton
,
finally make the wooden pallet
.
or according to your requirement
.
Product Description
Specifications from the graphite crucible :
1.
Long working lifetime
: its working lifetime is increased 3-5 times over normal clay-crucible due to the compact body formed under high pressure.
2.
High thermal conductivity
: high-density body and low apparent porosity greatly improve its heat conductivity.
3.
New-style materials
: new heat conduction material ensures faster heat conductivity and pollution-free product, reduces adherent slag.
4.
Resistance to corrosion
:
better anti-corrosion than normal clay-crucible.
5.
Resistance to oxidation
: advanced process dramatically improves its oxidation resistance, which ensures persistent heat conductivity and long working lifetime.
6.
High-strength
: high-density body and logical structure make the product better compression property.
7.
Eco-friendly
: energy-efficient and pollution-free, not only ensure metal product purity, but also ensure sustainable development on environment.
Physicochemical Properties of the graphite crucible:
Type of Crucible

Type S

Type D

Carbon Content/%

≥38

≥45

Bulk Density/(g/cm

3

)

≥1.70

≥1.85

Apparent Porosity/%

≤29

≤21

Compression Strength/MPa

≥20

≥25

Refractoriness/°C

≥1400

≥1400
Type S: Clay graphite crucible for AL melting
Type D: Isostatic pressing graphite crucible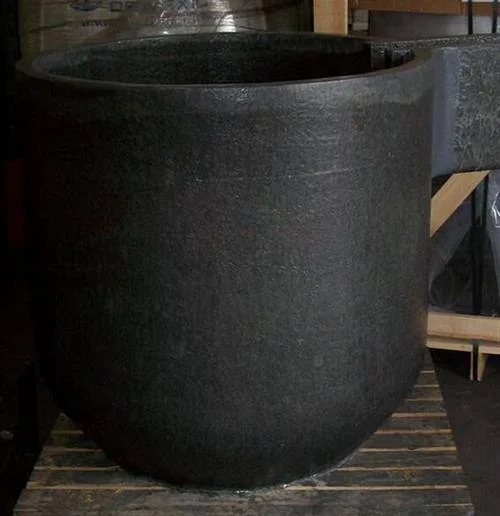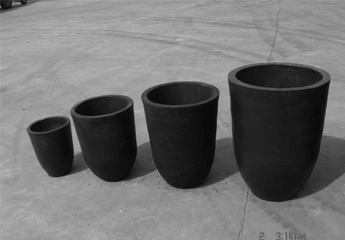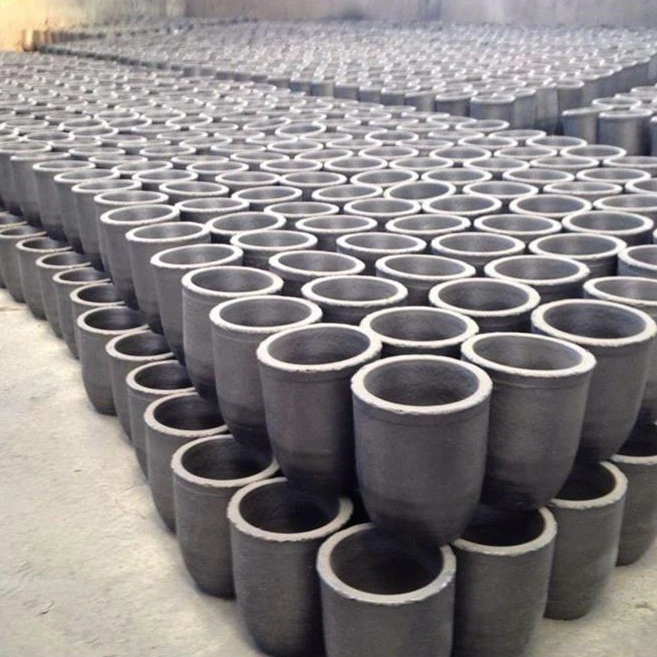 Notes of operating graphite crucibles:
1.
The crucible should be stocked in the dry situation
2.
Carry the crucible lightly
3.
Warm the crucible in the drying machine or near the furnace. The warming temperature should be up to 500ºC.
4.
The crucible should be put under the furnace month flat.
5.
When put the metal into the crucible, you should take the crucible capacity as your reference. If the crucible is too full, it will be damaged by expansion.
6.
The clamps shape need as that of crucible. Avoid the concentrate stressed destroy of the crucible.
7.
Clean the crucible regularly and lightly.
8.
The crucible should be put in the center of the furnace and leave some distance between the crucible and furnace.
9.
Turn the crucible once in one week and this will help lengthen the service life.
10.
The flame should not touch the crucible directly.
11.
24 hours constant use will make crucibles have longer service life.
The smelt soup in the crucible should be cleared out when the furnace stop working, in order to avoid molten soup
solidificating and will be expanded when fire to reheat, and affect the service life of crucible or even burst.
12.
We suggest that about 2 months for crucible melting aluminum alloy (every week for melting copper alloy), hanging out to check whether there is something wrong in the surface, and clean furnace hearth as well as turn the crucible, this operation ishelpful to prolong the service life of crucible.