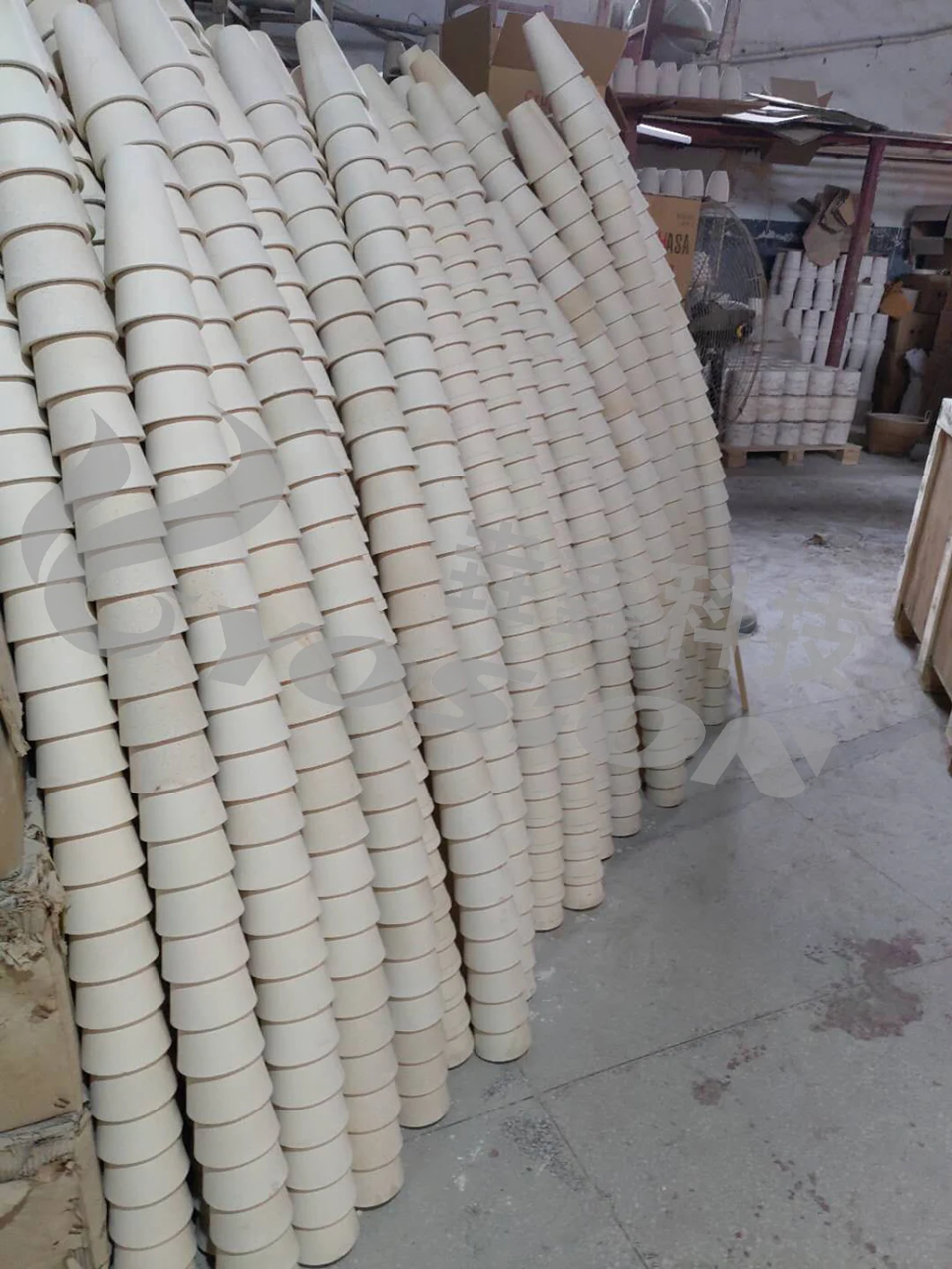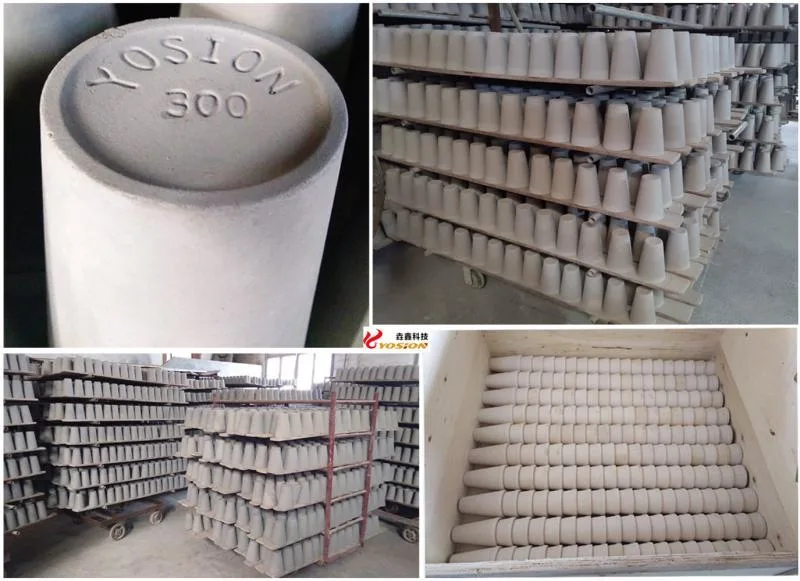 With a comprehensive product range and the ability to make custom lots, combined with its presence at our global partners and customers, Yosion Labtech is able to supply assaying laboratories with premium quality product where and when they want.
Not content with offering a one shot disposable crucible, Yosion Labtech fire assay crucibles have a well deserved reputation for multiple firings. This feature provides our customers with the important benefits of reducing cost per firing and increasing profitability.
Manufactured using the latest automated technology, sizing consistency is guaranteed resulting in a high degree of accuracy critical with multi-pour systems and automated lines. You can be assured that Yosion Labtech will supply a top quality and consistent crucible.
Technical
Parameters for Clay Crucibles
:
Model No.
AKA
Volume
(ml)
Top OD
"D" (mm)
Top ID
"d"(mm)
Height
"H" (mm)
Base OD
"B" (mm)
Crate
Quantity

YAC0215

20 gram

215

88

74

107

47

2100

YAC0245

30 gram

245

88

78

107

47

2100

YAC0300

35 gram

300

85

72

135

55

1900

YAC0350

40 gram

350

88

78

135

55

1785

YAC0370

K45

370

95

79

159

55

1235

YAC0430

50 gram

430

105

92

148

58

1530

YAC0455

A pot

455

105

90

132

56

972

YAC0470A

55 gram

470

88

76

155

57

1296

YAC0500

65 gram

500

105

92

165

55

1425

YAC0540

540

114

96

152

79

936

YAC1113

1113

124

112

178

73

770